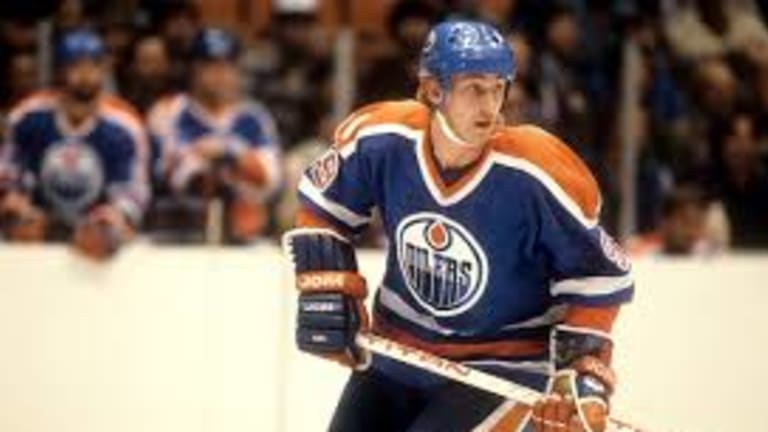 Normal-ish
Markets rallied hard in November. Where is the puck going now?
In the wake of a smoother-than-expected U.S. presidential election and buoyed by highly encouraging news on the vaccine front, financial markets rallied hard in November. The S&P 500 posted its best November return since 1928, up 10.9 percent, and the Dow Jones Industrial Average climbed 12.4 percent, rising above 30,000 for the first time. The VIX index, which measures market volatility and is often viewed as the market's fear gauge, collapsed 45.9 percent during the month of November. It was one of the great bull runs I have ever seen.
The breadth of the rally was perhaps even more impressive than the rally itself. The Russell 2000, by definition a broader index than either the S&P 500 or the Dow, posted an 18.4 percent gain, its best month in history. Financials climbed 16.9 percent, the single best monthly performance since 2009. In the credit markets, spreads between short and long-term Treasuries widened in November to the highest level since February 2018, and both investment grade and high-yield spreads narrowed. Investment grade spreads are just a few basis points above pre-COVID levels.
I could go on, but that's quite a bit of financial jargon. The bottom line is, markets swiftly priced in a "normal-ish" environment.
Of course there are real risks to the near-term economy. The U.S. reported 215,000 new COVID-19 cases yesterday, and hospitalizations nationally hit 104,600, an all-time high and the third record-breaking day in a row. The virus is clearly gaining momentum and state governments have begun to reinstate curfews and stay-at-home orders. Even if such mandatory measures do not become more widespread, the economy will not continue along its upward trajectory if the public feels increasingly unsafe. High-frequency economic data such as TSA traveler traffic, seated diners, and travel-and-navigation app usages have tailed off meaningfully in the last several weeks—seated dining is now down 73 percent again vs. pre-COVID levels, its lowest level since early June.
This is all terribly serious stuff, and the human cost of this pandemic is staggering and getting worse, at least for now. Even so, help is on the way, and the markets know it.
One of my favorite quotes that gets applied to investing is from hockey great Wayne Gretzky, who said he didn't skate toward the puck, but where the puck was going. Even though it has become a bit of a cliché, it's a cliché for a reason—the image is just so powerful. Open ice, a player, then a puck—like it was magic—then a goal. Markets are fast skaters and not many investors are faster. It's a much better idea to skate for the open ice than it is to join the scrum in the corner and wind up getting checked hard into boards.
In November, and for most of 2020 for that matter, the open ice was to be long. It was not where the puck was, so lots of investors were not there. Of course, not without perfectly legitimate reasons for heaven's sake. There was a global pandemic raging. There was so much uncertainty about the presidential election that some traders were calling it the most hedged event in history. In other words, to be underinvested was a scrum in the corner, a crowded trade. That's why the VIX, which measures fear, has been such a wonderful indicator of future market direction almost the entire year. When it was rising, as it was before the election, it paid to get more invested. As it fell, it paid a little less to be bullish. Of course, the tricky part is that no one knows when it will spike. But investors who were in a position to put money to work while the VIX stayed elevated were rewarded.
The good news is that the VIX, at about 22 at the time of this writing, is still slightly above its historical average in the high teens and it could spike higher as COVID re-accelerates. But the bad news, at least from an investor's point of view, is that the market now has a notion that this pain, while awful indeed, is finite. Back in February and March, the market had much less clarity about the nature of COVID and about the resultant economic outlook. At this stage, the consensus is that the Fed and Congress will act to help the country ride out these last terrible months before vaccinations can begin en masse, and that even if federal largesse is not the same tsunami of cash we witnessed last spring, most large healthy companies will survive anyhow. Unfortunately, this logic suggests that the abundant near-term opportunity set in financial assets that existed earlier this year is substantially scarcer.
Nonetheless, the events of 2020, at least in my opinion, showed there was much to be admired about our country, even if it has also revealed some major flaws. This pandemic has been much more difficult for our most vulnerable, and the disparities between the fortunate and the less fortunate are now perhaps more evident than ever. At this point, the top 10 percent of our population earns more than half our country's total pre-tax income. That's just not sustainable and the drumbeats of discontent come from both sides of the aisle. Still, none of that matters in the face of this fact—that betting against human ingenuity is a historically bad wager. Over the arc of the long term, there is no more powerful creator of human wealth than properly functioning markets in a properly functioning democratic republic.
Capitalism does not share its fruits equally; no one disputes this. But within a few months, much of humanity will share of the fruits of new mRNA vaccines so elegantly simple in their mind-bogglingly successful approach to protecting us from the virus that we will look back on pre-2020 years as the anti-viral Dark Ages. A demand appeared in the world, and supply appeared to meet it. In the meantime, the federal government provided critical aid to keep the economy afloat, and most people, it seems, finally figured out that wearing a face covering was a worthwhile endeavor to buy us some time.
Soon, with luck, we will be getting back to normal-ish. And in the long-term, normal-ish is good. Heck, it's better than good.
It's the Great One.
Any opinions are those of Burke Koonce and not necessarily those of Raymond James. There is no guarantee that these statements, opinions or forecasts provided herein will prove to be correct. Any information is not a complete summary or statement of all available data necessary for making an investment decision and does not constitute a recommendation. Burke Koonce is a financial advisor at Raymond James & Associates, Inc., member New York Stock Exchange, member SIPC. www.raymondjames.com/burkekoonce