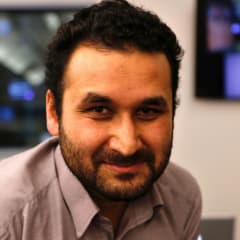 Anuz Thapa works as a journalist and video producer at TheStreet. A multimedia journalist based in New York City, Thapa has a good knowledge of video production including Virtual Reality- 360 videos.
Originally from Nepal, he had worked as a News Anchor for a television channel, News 24, before coming to the U.S. He also has worked for BBC Media Action, NY DAILY News, Metropolis Magazine, Voices of NY, SupChina, The Real Deal and others.
A graduate from Craig Newmark Graduate School of Journalism at CUNY, he, along with his wife, also co-hosts and produces a podcast, At The End of The Day.
Send Anuz an email here.
Articles From This Author