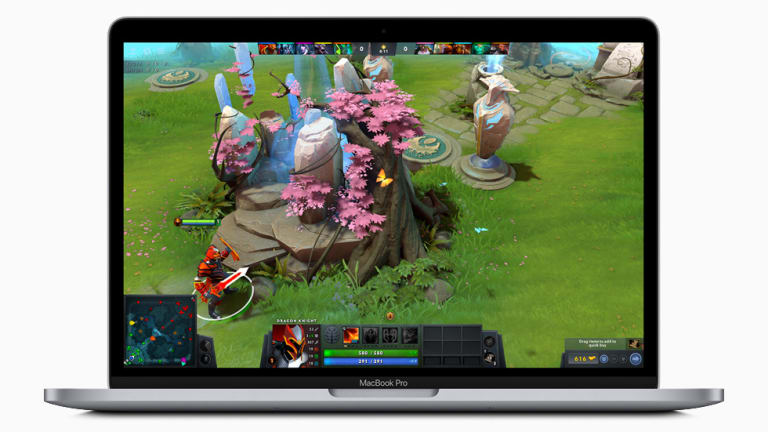 New MacBook Pro: Not Much to See Here
The new MacBook Pro is out. Unfortunately, the device does not seem to be much of a game changer for Apple's financial performance.
Apple has recently released its third major product update of the year: the 13-inch Mac Book Pro.
Tech experts have weighed in on the product's functionality. The consensus seems to be that the device has received a welcome upgrade. However, its features do not seem appealing enough for high-performance users who would probably rather own the 16-inch version. At the same time, the price looks much less compelling than what budget-conscious customers can get with the MacBook Air.
As usual, we are much more interested in the new product from the perspective of the company's future financial results. Unfortunately, even from this angle, the new MacBook Pro does not appear to be much of a game changer.
Not enough to move the needle
It helps to start from the highest level possible. As the chart below presents, Mac has been slowly losing its importance as a product category for Apple. Mac revenues accounted for less than 10% of total company sales last year, down from over 11% in fiscal 2017.
Within the segment, revenues have come from several laptop and desktop devices, plus other peripherals – granted, we estimate that laptops can be credited with nearly 80% of Mac units shipped. Within portable devices, the 13-inch MacBook Pro is only one of three offerings. Therefore, we do not believe that the recent product introduction will be highly relevant for the investment thesis on Apple, especially since Macs have generally been struggling to find much sales growth momentum lately.
Worse yet, the new 13-inch MacBook Pro is a middle-of-the-road offering that replaces a similar device. As a result, we do not expect the product to appeal to a previously untapped market, either on the high or the low ends of the value spectrum (i.e. high-performance or cost-sensitive customers). The chances are high, in fact, that any newly created demand for the "middle child" of Apple's laptop will cannibalize demand for other models in the portfolio.
Investment thesis unchanged
Apple's new device could incentivize some old Mac users to upgrade their equipment. Should this be the case, the modest uplift to sales would be helpful in the short term. As a reminder, segment revenues dropped 25% last quarter, the steepest decline in recent memory.
Still, we do not believe that the MacBook Pro upgrade will turn many Apple bears into bulls, nor should it be a key topic of discussion or concern for current Apple investors.