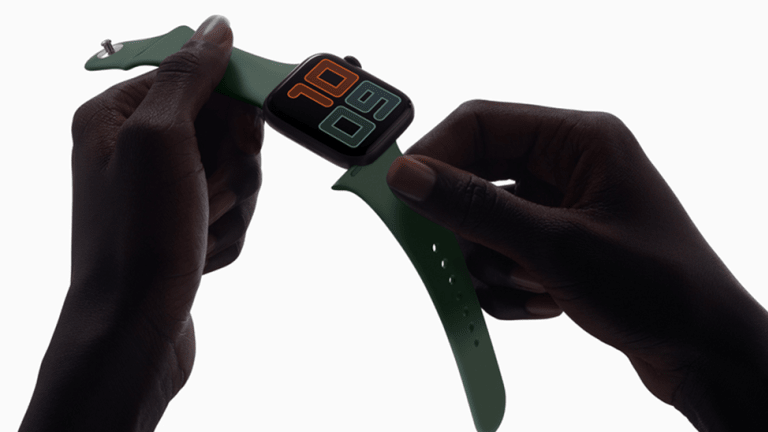 Apple Watch: It's Time To Pay More Attention
Apple Watch sales have defied common sense during the COVID-19 crisis. The device remains on track to slowly replace the iPhone as Apple's main product category.
In a few different ways, Apple has been defying common sense. In the middle of a global pandemic, when a large chunk of the world has been confined inside their homes, and just ahead of what could be a deep and painful recession, the Cupertino company managed to grow smartwatch sales by over 20%.
At least this is what market research firm Strategy Analytics observed in the first three months of 2020. According to its most recent report, Apple Watch sales climbed 23% in the March-ending quarter, surpassing by an inch the growth rate of the overall smartwatch industry. What is more impressive is that Apple now commands a 55% share of the entire market, a nearly monopolistic position that we bet envies giants Samsung and Garmin.
See table below.
Riding the tailwinds and beating the competition
In our view, the solid results are reflective of two different themes, both of which are highly favorable to Apple.
First, smartwatch is the most likely category to replace smartphones as the highest-growing portable tech device in the next few years. While smartphone sales could get a final boost from the roll out of 5G models in late 2020 and 2021, growth in the category will probably continue to suffer from saturation. The graph below shows that nearly three-fourths of the US population already own smartphones. The rest of the world, particularly less penetrated developing countries, will eventually catch up.
Second, Apple seems to have a special place in the minds and hearts of smartwatch consumers. The company keeps taking share away from its competitors as the industry continues to consolidate, making losers out of contenders like Fitbit and Fossil. The "secret sauce" may be Apple's integrated ecosystem that encourages iPhone and iPad users to remain loyal to the brand. The company may also have been the best at pivoting the use of smartwatches to health monitoring, including the introduction of fall detection and ECG.
The Apple Watch growth potential
Apple's smartwatch will likely be a key factor in boosting the company's sales in the next several years, filling the gap left by the more mature smartphone category and challenged geographic markets like Greater China.
The tricky part will be navigating the second quarter of 2020, when shipments could suffer from lower consumer spending and more restricted access to brick-and-mortar stores in the West, particularly in April and May. Looking past the short-term headwinds, we believe that the Apple Watch could add about $4 billion in sales growth per year to the company's top-line. For comparison, Apple's total revenues increased by an average of roughly $15 billion per year over the past three years.