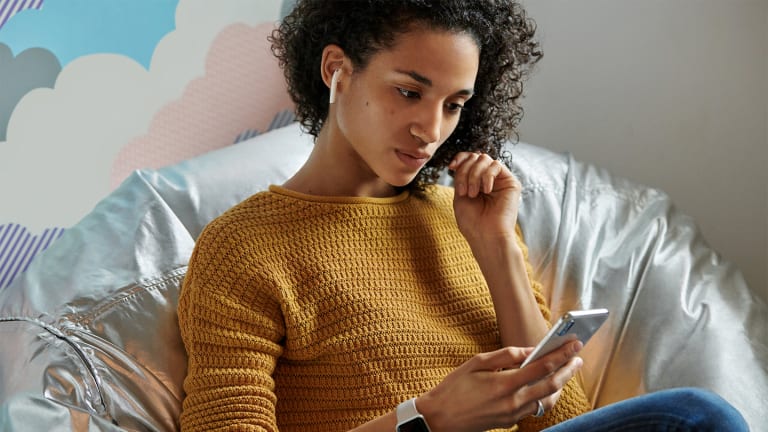 AirPods: The Little Growth Engine That Could (But Will It?)
AirPods were a hit in 2019. But short-term headwinds on the supply and demand sides could spell trouble for financial results in the next quarter or two.
Who would have thought that earphones could be such an important piece of Apple's business model?
AirPod sales have been estimated at an impressive 60 million units in 2019. Better yet, many of these shipments have recently come from pricier (and probably higher margin) AirPod Pros, which have helped to boost revenues even further. We believe that the $12 billion in AirPod sales generated in 2019 more than doubled year-over-year, and that the product category was likely a huge factor in pushing wearable sales higher by 22.5% in the second fiscal quarter of 2020.
But the fairy tale, while not necessarily over, is about to hit a snag.
Supply and demand pressures
Apple's products saw a drop in demand in the first three months of 2020, especially in March, which led to product revenues declining 3% in fiscal second quarter. Physical stores closed for several weeks across the globe, and consumer spending hit a wall. The graph below depicts how the US population tightened their budgets in March and early April, spending on not much more than the bare necessities for a few weeks.
According to the New York Times, electronics was a discretionary category that did not get impacted as harshly, especially when compared to items like footwear and apparel. The dynamic makes logical sense, as the stay-at-home economy probably kept demand for electronic products afloat.
Still, it is hard to imagine demand for AirPods not softening in the foreseeable future. Apple seems to agree. It is believed that the company has decreased production for the first half of 2020 by more than 10% from its original orders of around 45 million units.
If demand problems were not enough, Apple must also deal with supply issues. The company's supply chain remains heavily dependent on China, as the graph below from Reuters suggests.
The COVID-19 concerns over Chinese output may have been put to rest, now that the country's production seems to have returned to normal. But a long-forgotten monster has reared its ugly head once again: the tariff war between the US and China. As a result, Apple has allegedly started to look for production alternatives in Vietnam, where 30% of the entry-level AirPod model may start to be manufactured.
Cautious about the short term
We believe that the growth story in Apple's wearables division is far from over. But short-term headwinds on the supply and demand sides could spell trouble for financial results in the next quarter or two.
Should AirPod sales hit a soft patch in the next few months, the Cupertino company will probably have less firepower to counter what we expect to be continued weakness in iPhone and other product sales in 2020.