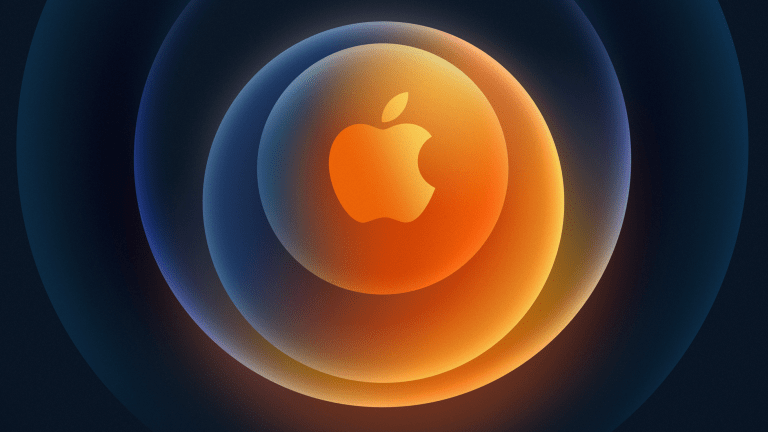 It is finally time for Apple's iPhone 12 announcement! The event starts this Tuesday, October 13, at 1 p.m. EST or 10 a.m. Cupertino time. The company will broadcast everything on its YouTube channel.
The Apple Maven will cover this important development starting at 9:30 a.m. PST. Before we move forward, however, let's take a step back. Below is what I will be paying close attention to today.
(Otherwise, scroll straight down to the "Live Coverage Starts Here!" section for real time insights).
Previewing Apple's October Product Refresh
In preparation for the event, I have published several articles on Apple's iPhone 12 announcement. Here are a few things to keep in mind:
iPhone 12: it is very much a consensus that the new smartphone will come in four models: two regular ones (including a small version with 5.4-inch screen for users that prefer a more practical form factor) and two Pros. But beyond these features, questions remain unanswered. When will the models be available for purchase and delivery? Will there be a mmWave version for faster 5G speeds? If so, will it be available only in select markets?
Mac on Apple silicon: I would certainly be pleased if Apple also announced its new lineup of Mac computers on ARM architecture. However, I do not believe that these devices (less than 10% of annual revenues) will have nearly as much of an impact on stock price behavior.
AirPod Studio: according to Bloomberg, Apple will no longer carry audio devices made by Sonos, Bose and Logitech at its physical retail locations. Is this a sign that the Cupertino company is ready to announce its brand-new over-the-ear audio device?
Anything else? the other device to possibly make its debut is Apple's AirTags. The tracking device would be a neat little addition to Apple's high growth "wearables and home" segment, but one that is unlikely to make much of a splash for now.
Just for reference: below is a brief snapshot of Apple's current smartphone lineup. It may help to keep these features and prices in mind, and track how they may change with the new iPhone 12.
Live coverage starts here!
9:40 a.m. EST: Good morning, everyone! Thanks for stopping by this morning. As a reminder, liver coverage of Apple's October product refresh begins at 12:30 p.m. EST
9:42 a.m. EST: For now, here's a look at how Apple has kicked off the trading day on Tuesday: down -1.7%, after being up after-hours yesterday through right before today's opening bell.
9:45 a.m. EST: Also, looking to build a killer portfolio? The Apple Maven hosts a community of curious investors looking to beat the market. So far, the flagship All Equities Storm-Resistant Growth (SRG) strategy has produced more than 20% in annual returns since inception – at no more than market-like levels of risk.
9:45 a.m. EST: If you are interested in exploring stocks beyond Apple and the technology sector, join the SRG group. I will be glad to share my insights with you, and exchange investment ideas in our Live Chat room. Better yet, it is free to join for 14 days!
9:49 a.m. EST: I will come back in about an hour or so and check on Apple's stock price. Live and uninterrupted coverage for investors starts at 12:30 p.m. EST. Stay tuned!
10:56 a.m. EST: Quick check on market action. Apple is now down only -0.8%, having recovered a solid percentage point in the past hour or so.
10:58 a.m. EST: The whole stock market has moved a bit higher recently, after a rocky start this morning. Keep in mind that today is very much the first day of earnings season, and high-profile companies like JPMorgan and Delta Air Lines have just shared their third quarter results.
11:00 a.m. EST: A quick word on Apple: I have been just a bit concerned about yesterday's market action. The 6.5% spike seemed a bit "exuberant", and I did not rule out a sell-the-news pullback during today's session. So far, my ultra-short term concerns have proved overly cautious. Let's hope for the best!
11:01 a.m. EST: I would love to know what you expect of Apple's product refresh event today. If you'd like, check out the Twitter poll below...
11:04 a.m. EST: I will be back in about 90 minutes for the start of live, uninterrupted coverage of the iPhone 12 event! Stay tuned...
12:30 p.m. EST: Welcome, everyone! Live coverage of Apple's October refresh event begins now!
12:31 p.m. EST: Another quick look at Apple stock's performance so far today: down -1.2%. Shares have come nearly full circle from a mid-morning recovery.
12:36 p.m. EST: the Twitter poll is about 1 hour away from closing... here is what people have been saying about expectations for today's event:
12:38 p.m. EST: As a quick recap, I expect to see four iPhone 12 models today, but I am not certain of the (1) model features, (2) timing of release in the market and (3) market availability.
12:39 p.m. EST: As far as investors are concerned, I believe that the last two questions above are probably the most important. Quick release and broad availability would probably be excellent for the stock. But I would not set expectations too high, considering the iPhone's announcement was already delayed from September to October.
12:41 p.m. EST: To clarify, by "market availability" I mean which countries will be able to order the new iPhone first. I believe the priority should be the US, since the 5G network is already in place with all major carriers (although coverage should continue to expand) and the market share war with Samsung will probably be the most important.
12:43 p.m. EST: Just to add some context, the iPhone has not been performing all that well in 2020. This makes sense to me, since the stay-at-home economy tends to favor tablets, laptops and desktops (i.e. iPad and Mac).
12:45 p.m. EST: Check out the segment revenues breakdown from last quarter for an idea of what I am referring to:
12:46 p.m. EST: Otherwise, it would be great to see the new Mac models with ARM architecture announced today -- although I am not too confident that this will happen. If it does, investors may like it, and the stock could catch some support.
12:49 p.m. EST: Speaking of desktops and laptops, Gartner and IDC came out with their 3Q PC sales report this week. The numbers looked good, and Apple edged the market average growth. 2020 has definitely been a year of revival (likely temporary) in more mature product categories like PCs and tablets.
12:51 p.m. EST: And then, of course, there is the possibility that the over-the-ear AirPod Studio would be announced as well. Based on the Twitter poll, people seem excited about this under-the-radar product.
12:53 p.m. EST: Does anyone have a good guess or "hot take" on today's event and announcements? Leave a comment below!
12:54 p.m. EST: Apple shares continue to trade down about -1.2%. At this point, traders might as well wait a few minutes to push the buy or sell button.
12:55 p.m. EST: Five minutes until the start of the event! Time to refill the water bottles...
12:58 p.m. EST: If I look long enough at the image below, the blue and orange bubbles start to move. Is Apple tricking me or have I not had enough sleep?
1:00 p.m. EST: The event has started!
1:01 p.m. EST: By the way, Apple's online store is down in anticipation for the product announcements. This is the case not only for the iPhone, but for all categories, as far as I can tell.
1:03 p.m. EST: CEO Tim Cook has the floor, and he starts the conversation with "the home".
1:04 p.m. EST: Apple announces the HomePod Mini!
1:06 p.m. EST: While a refresh of the HomePod had been speculated as well, it catches me a bit by surprise. Same can be said about investors, as the stock heads lower to -1.7% -- probably because the HomePod Mini lowers the probability of many other products being unveiled alongside the iPhone 12.
1:08 p.m. EST: Remember that Apple had removed third-party speakers from its physical stores just a few days ago. Are there more HomePod models in the pipeline?
1:10 p.m. EST: In my view, the HomePod Mini is another move in the direction of ecosystem development. I like the idea, but the product may not be significant enough (i.e. revenue generation) to excite investors today.
1:11 p.m. EST: Apple shares head even lower, now -2.2%. 
1:14 p.m. EST: First impressions, anyone?
1:14 p.m. EST: OK, interesting. The HomePod Mini will be priced low, at $99, just like some of Amazon's Echo devices. This is clearly about getting users "hooked" into the ecosystem through Siri.
1:15 p.m. EST: Time for the iPhone! Expect no other product announcement today. A bit of a bummer, as I had hoped for either the Mac or the AirPod Studio. 
1:16 p.m. EST: 5G confirmed. If anyone still had any doubt about it, you can breathe a sigh of relief.
1:17 p.m. EST: Apple shares react positively.
1:19 p.m. EST: The new iPhone (at least some version of it) will have mmWave capability, which should work over Verizon's network. Good news so far. Let's hope for quick availability now.
1:20 p.m. EST: Stock wants to reverse its losses for the day. I think the next piece of relevant news will be availability: timing and global markets.
1:21 p.m. EST: I like that Verizon took the stage. Demand for the iPhone 5G will depend on 5G networks working well and being widely available. Win for Verizon too, I think -- that stock just spiked too.
1:22 p.m. EST: iPhone 12 announced!
1:23 p.m. EST: Smaller phone, same screen size as the iPhone 11.
1:25 p.m. EST: Review of some of the phone's features: better screen, tougher materials. Par for the course. I'm still awaiting pricing and availability. Stock is losing some steam.
1:28 p.m. EST: mmWave will be supported in the US! And, did I hear it right, all iPhone 12 models will be equipped with it?
1:29 p.m. EST: A14 processor being discussed now.
1:32 p.m. EST: Apple targets the gaming crowd by using League of Legends as a use case for 5G and A14 Bionic. Smart.
1:34 p.m. EST: Now, a review of the iPhone 12's camera. Not much here to sway investors in either direction.
1:36 p.m. EST: Shares trending lower, but not by too much. I sense some anticipation.
1:39 p.m. EST: MagSafe for iPhone introduced, to assist with wireless charging and other accessories, including cases. Neat little feature, and yet another enabler for the product ecosystem.
1:40 p.m. EST: Apple announces that it will be net carbon neutral across the company by 2030.
1:41 p.m. EST: For the sake of the environment (and cost, I am sure), Apple will no longer provide charging adapter and corded earphones in the iPhone box. This had been speculated for a while.
1:43 p.m. EST: iPhone Mini announced! Display size: 5.4 inches across the screen. Smallest, thinnest and lightest 5G phone in the world.
1:44 p.m. EST: Stock dips towards low of the day. It seems to be related to the iPhone Mini.
1:45 p.m. EST: I have high expectations for this form factor. The iPhone has not released a high-performance, small phone in years.
1:46 p.m. EST: Here are the prices! iPhone Mini starting at $699, iPhone 12 starting at $799.
1:47 p.m. EST: Here comes iPhone 12 Pro!
1:49 p.m. EST: iPhone Pro Max's display goes up to 6.7 inches across... wow! When do you start calling this a small tablet?
1:52 p.m. EST: Quickly on the standard iPhone 12, notice that the "non-Mini" version starts selling at $100 more than the equivalent iPhone 11 model. Because 5G phones are expected to cost more to make, hence the higher price tag, I like Apple's approach with the Mini. The company is still able to offer a 5G device at the same "old price" of $699.
1:54 p.m. EST: Apple still reviewing the Pro's features, particularly camera. Shares are stuck at around -2.7%. We should be minutes away from the end of the event, with pricing on the Pro and availability left to be disclosed -- possible stock price movers.
1:57 p.m. EST: It seems clear to me that Apple is targeting the camera enthusiast with the Pro and Pro Max; and the gaming enthusiast with the standard model. Makes sense.
1:58 p.m. EST: Stock takes a bit of a plunge. My video stream must be slightly delayed -- what did I miss?
2:06 p.m. EST: Price does not change! A bit of a shocker to me. Apple enters the 5G market aggressively.
2:07 p.m. EST: iPhone 12 and Pro will be available this week for ordering, and next week for delivery. Mini and Pro Max, only in mid-November.
2:08 p.m. EST: The stock did not react much. I think price and availability are good enough, probably in line with expectations.
2:09 p.m. EST: Apple's event is over!
2:11 p.m. EST: I need to jump on a call with The Street, but my impressions of the iPhone 12 were good, not much different from expectations. I am pleased that neither model will be delayed beyond mid-November, which is plenty of time for Thanksgiving sales.
2:12 p.m. EST: Thanks for joining the Apple Maven today! Check back for further coverage, and for Apple's fiscal fourth quarter earnings day later this month. Take care, everyone!