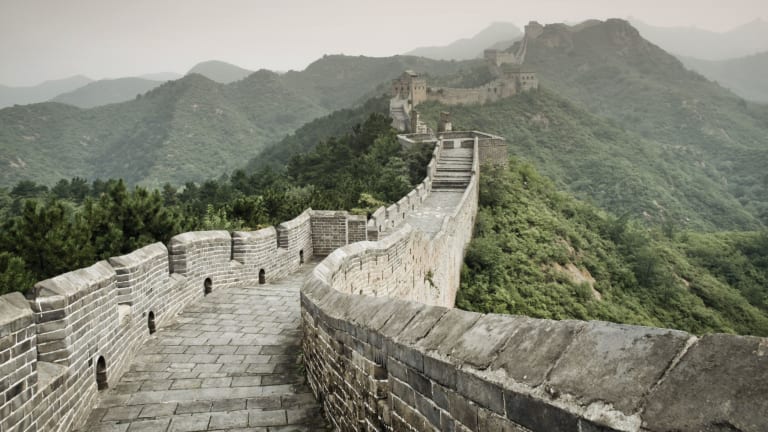 Apple in China: Hot Topics Of The Week
Greater China is a crucial market for Apple, but it has been performing poorly. Winning the country back will not be easy.
Greater China is an important geographic segment for Apple. Not only has it been responsible for as much as one-fourth of revenues at one point, the region has also been a major factor dragging the company's financial performance lately.
For this reason, we believe it makes sense to keep a finger on the pulse of Apple's business in the Far East. Today, we briefly tackle some key topics in our new series, "Apple in China".
Trade war heats up
China seems ready to add Apple to its "unreliable entity list". This is just another chapter in the infamous US-China trade war that started to heat up once again. The tit-for-tat began with the recent US ban on technology to Chinese powerhouse Huawei, viewed by some as retaliation for the Chinese government's handling of the coronavirus pandemic.
Caught in the crossfire is Apple. The company needs Greater China to help jump-start revenue growth and feed its supply chain. Now, the management team must be wondering what the impact of the reignited trade war might be, including for the success of the new iPhone models in this important market.
Apple could pay the price
Huawei and Apple do not compete in the US market. Even though the White House has been ramping up the rhetoric against the Chinese vendor, the Cupertino company would probably not be a direct beneficiary of the new trade rules.
On the other hand, being a high-profile target, Apple may end up paying the price. It is still unclear what the implications of China "imposing restrictions on or launching investigations into US companies" might mean for Apple. But at least from the perspective of increased uncertainty, this can't be good news for the company and its shareholders.
Supply chain musical chairs
The US-China tension has kicked off a game of musical chairs in the global supply chain. Apple has allegedly started to look for production alternatives for some of its devices in places like Vietnam. Now, the third largest semiconductor manufacturer in the world, TSMC, is gearing up to build a $12 billion plant in Arizona with US government support.
If all the COVID-19 drama in 2020 wasn't enough, add to the list of concerns a potential reshuffling of the tech device supply system.