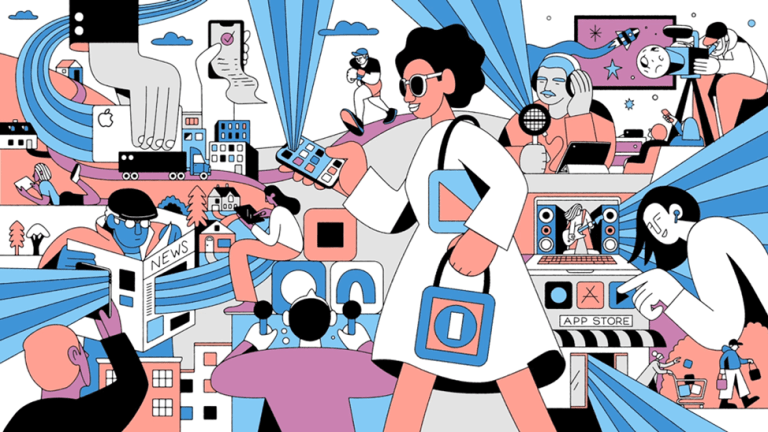 Apple Services: The Next Leg Higher
The Cupertino company has doubled service revenues ahead of schedule. Now, the challenge is to maintain growth momentum.
Apple has done it. The Cupertino company promised to double 2016 service revenues by 2020. It achieved the goal a few quarters ahead of schedule.
From 2016 to the second fiscal quarter of this year, Apple's service sales have increased at an annual pace of almost 20%. If services were a stand-alone company, it would be a top 250 name in Fortune's Global 500 list.
Now, it is time to look forward. How much further can Apple's fast-growing segment go?
New offerings and larger user base
Earlier this year, Evercore ISI analyst Amit Daryanani weighed in. According to him, Apple could produce $100 billion per year in service revenues by 2024. Yes, this means another doubling of sales, this time over a longer period of about four and a half years. In this case, annual top-line growth would exceed 15% over an already large revenue base.
A couple of factors could justify the optimism. First is the number of Apple devices actively in use. Although iPhone sales have been sputtering in the past few years, with first iPhones purchases estimated to have dropped 60% between 2016 and 2019, other devices have been picking up the slack.
The Apple Watch quickly comes to mind. I estimate that product sales have climbed from just short of $4 billion in 2016 to nearly $11 billion last year, and that the number could reach $18 billion by 2021. As a result, despite soft iPhone sales, Apple's active installed base has consistently increased from 1 billion in early 2016 to 1.5 billion in 2020.
The second piece of the puzzle is no less important. Apple has been aggressive at launching new services, or at creating premium versions of existing ones. 2019 was a landmark year for the segment on the back of Apple TV+, Apple Arcade, Apple News+ and Apple Card – none of which existed a mere 18 months ago. Any sales generated by these offerings, even if short of impressive out of the gate, have been additive to service revenue growth so far.
The greenfield opportunities still exist. Apple has yet to fully explore the possibilities in virtual reality, for example. Live sports and live events could be the next move. Device as a service (DaaS) is barely speculated, but it could be a solution to offset enterprise sales decline in certain product categories. Within the existing service portfolio, original content could boost Apple Podcast and Apple TV+ to new levels.
Key takeaway
Apple's services have come a long way in the past few years. But I believe the journey is far from over.
With smartphone sales likely to remain under pressure in the longer term, monetizing the user base should be Apple's key strategy. The company would benefit not only from more stable revenue stream, but also from better margins and more predictable earnings growth.