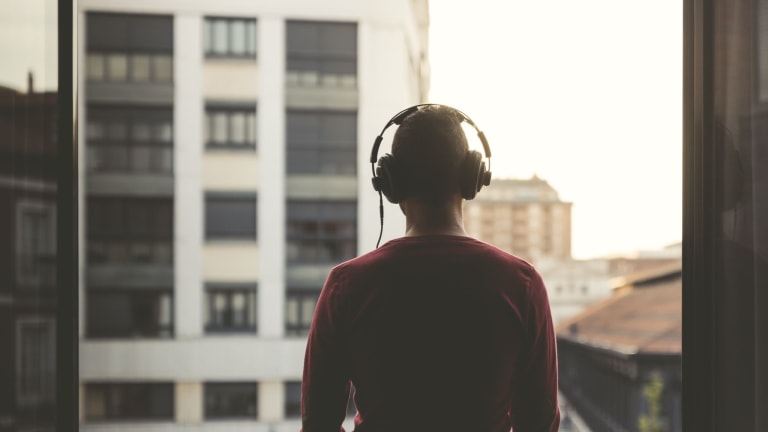 Apple Music: The Silent Revenue Grower
Apple's hardware business could suffer from the COVID-19 crisis. Apple Music will likely help to pick up the slack.
A bit over three years ago, CEO Tim Cook and his team committed to a bold target: to double Apple's services revenues by 2020. At those levels, the segment would have been today one of the top 250 names in Fortune's Global 500 list, if it were a stand-alone company.
Challenge accepted, results delivered. The segment has already produced roughly $50 billion in sales over the past four quarters – more than doubling the $24.3 billion generated in fiscal 2016 before the current year even came to a close.
Music to investors' ears
An important engine of growth in service revenues has been Apple Music, one of the byproducts of Apple's $3 billion acquisition of Beats, in 2013. The five-year old streaming service is estimated by research firm Counterpoint to account for nearly one-fifth of all music service subscribers around the globe and for one-fourth of the total share of revenues.
Should these estimates be accurate, we calculate that Apple Music accounted for about 12.5% of Apple's service revenues in 2019. More impressively, about one-fifth of the segment's solid revenue growth last year may have been driven by Apple Music alone.
The party is not over
In the fiscal second quarter of 2020, Apple's hardware business suffered from the COVID-19 crisis and from the company's store closures. Product sales were down 3%, as one might have expected. But services picked up the slack, rising nearly 17% and keeping total company revenues afloat in the middle of a pandemic of epic proportions.
We can't help but think that Apple Music has, once again, played a crucial role in the relative success of Apple's first few months of 2020. As the world adopted shelter-in-place orders, stranded Apple device users must have turned to streaming music and video services to stay entertained. For a similar case study, think of Netflix's impressive rise in new subscribers in the first quarter of the year.
The music is unlikely to stop playing any time soon, as online consumption of products (via e-commerce) and services has gained in popularity. While the analysts at Counterpoint project music streaming subscriptions to grow by 25% in 2020, the number could be conservative compared to last year's 32% increase, despite the economic uncertainty caused by COVID-19.