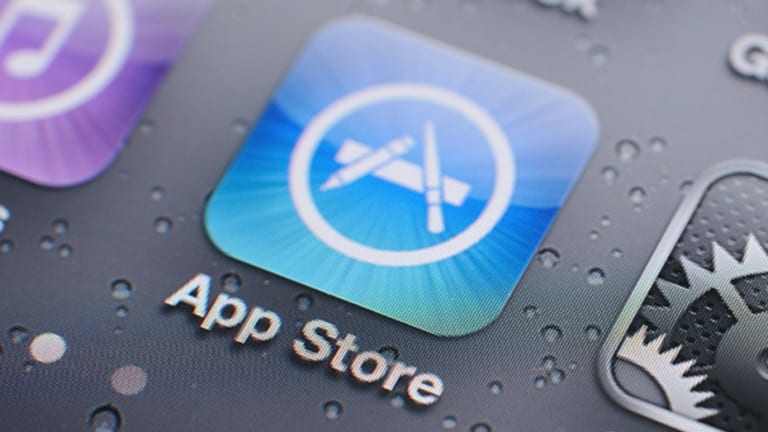 Apple Earnings Preview: What To Expect of the App Store
Ahead of earnings day, the Apple Maven looks at how well the App Store may have performed in the third fiscal quarter. The initial read on the business is largely positive.
The series "Apple earnings preview" marches forward.
After discussing analysts' expectations, the iPhone and the Mac, today I turn my attention to the App Store. I estimate this to be the largest of Apple's services business, at about one-third of segment revenues (see chart below). Services, in turn, tend to be one of the key tenets of any investment thesis on the stock.
Once again, I will approach my preview of Apple's third fiscal quarter in the following order: (1) a review of what happened in the second fiscal quarter, as well as (2) what could go right and (3) what could go wrong in the most recent period.
What happened last quarter?
In fiscal second quarter 2020, services stole the show. The broad segment grew 17% year-over-year, which is pretty impressive if one considers the $50 billion in revenues produced over the past twelve months. See chart below.
Apple does not report App Store performance in detail. But in the last earnings call, CFO Luca Maestri was clear:
The solid numbers can be credited to the unfortunate and disruptive COVID-19 crisis, which forced people around the globe to shelter in place. With fewer options of entertainment, Apple device users turned to games and subscription services like Hulu. Apple benefitted from these trends.
What could go right
The positive effect of consumers being largely confined to their homes seems to have carried forward from the first calendar quarter of 2020. According to App Annie, App Store downloads increased 20% year-over-year, and spending climbed by 15%. For reference, I estimate that App Store revenues in all of fiscal 2019 increased by a more modest 10%.
In the US, the first wave of stimulus payments from the US government started to arrive on April 13 – i.e. very early in the quarter. The checks may have helped to put consumers at ease regarding their household budgets, which could have led to more normalized spending online.
What could go wrong
Due to the overall economic challenges brought about by the global recession, consumer activity in general has taken a hit in the second calendar quarter. Recent reports by large US-based banks point at two opposing trends: (1) consumer spending has been recovering but very slowly, and (2) "card not present" transactions remained high. While the App Store should directly benefit from the latter, it could be negatively impacted by the former.
Check out these articles next:
Apple's App Store: Half A Trillion Reasons To Care About WWDC
App Store: Why The China Debacle Matters
Apple Earnings Preview: What To Expect of the iPhone
(Disclaimers: the author may be long one or more stocks mentioned in this report. Also, the article may contain affiliate links. These partnerships do not influence editorial content. Thanks for supporting The Apple Maven)