NEW YORK (TheStreet) -- In May, I reported on Starbucks (SBUX - Get Report) replacing a local florist on a Santa Monica corner near where I live.
This image from last year illustrates the opposition Farrah's Florist tried to generate to stop Starbucks:
Obviously, and thankfully, the florist failed.
Must Read: Jim Cramer's Top Stock Picks: FL DIS FB PPG
And, just a couple weeks ago, Starbucks opened.
Here's a look at the facade/streetscape along Wilshire Boulevard, 11 blocks from Ocean Avenue: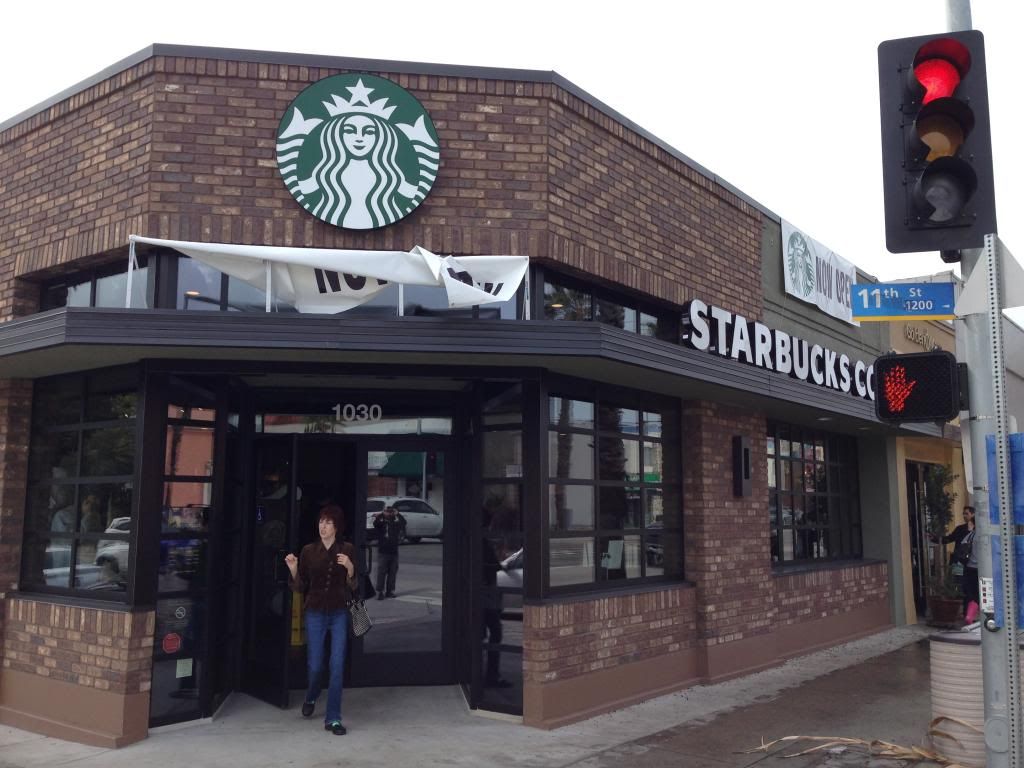 You can review my arguments in favor of the Starbucks -- and against the florist -- at the link that leads off the present article.
I reckon I'll be proven right. Here's why ...