Wall Street Is Clearly Betting on the Sequester Happening
Posted on 02/19/13 - 11:40 AM EST
We're getting down to the wire and if nothing is done, automatic spending cuts will go into effect. The conventional wisdom seems to think the cuts will happen.
Fortunately, I have a better tool than the conventional wisdom and that's the stock market. Here's a look at the Spade Defense Index divided by the S&P 500. This is a key metric because much of the cuts will hurt the Pentagon.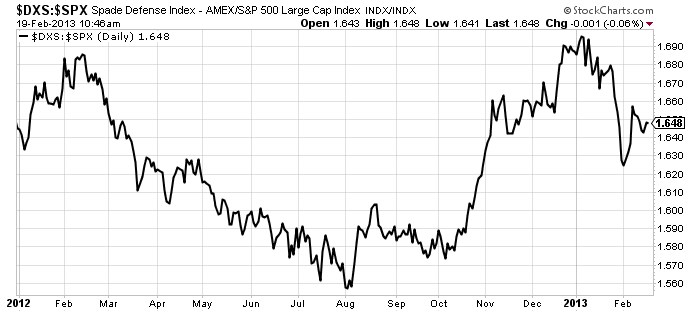 Defense stocks started to lag the market at the beginning of the year, but have reversed course somewhat this month.