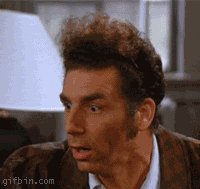 The story of the day was the Treasury's five-year TIP sale. I'm as shocked as Cosmo Kramer on this but shouldn't be since TIP yields were heading in this direction.



Who would buy a bond with a negative yield? What's the message for investors? Hyperinflation and soon!



If it goes that way the government will have to reconfigure the CPI to ex everything we do except the cost of government.



Elsewhere there was news existing home sales were higher--big whoops!



Markets rallied higher early mostly on the same old theme: a weak dollar is a good thing since not much was accomplished at the G-20. The USA is rapidly becoming the world's laughing stock.



Volume was once again light while breadth positive.




Continue to U.S. stocks & sectors: